Gaithersburg Sprinkler Repair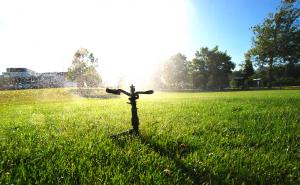 Are you looking for a customized system that will help your landscape grow healthy plants and soft, green turf? What if this system could also do it cheaper than your current watering solution? Maybe you've been looking into one of those one-size-fits-all systems that our competitors offer. Before you make that choice, you should call us. Our Gaithersburg sprinkler installation team can deliver a custom built system for about the same cost as a one-size-fits-all version offered by major retailers. This is important because when you first get into the market, there will be two distinctly different options to choose from – the one size fits all modular system and the custom-designed model. At first glance, the pricing on the one size fits all system will look great, that is until you look at all the "add-ons" that will be required to provide proper irrigation to your landscape.
When you choose our expert team, our Gaithersburg sprinkler repair team will survey your land and section it off into zones. Each of these zones will have distinct watering needs. Our techs will then develop a unique plan based on the drainage of your yard so that the correct amount of water gets to each zone without wasting any water. This usually means multiple types of sprinkler heads (rotary, spray, mist and even drip lines) put at unequal intervals. This is in direct contrast to the one-size-fits-all model that places spray heads at equal distances no matter what types of plants are there.
We Take the Pressure Out of Sprinkler Sales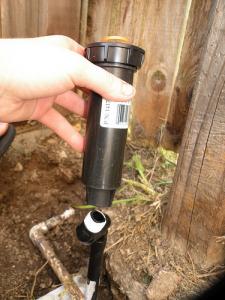 Our sprinkler installers will also take into account the pressure of the water delivered to each individual spray head. This is very important when it comes to planting beds as a hard spray can knock off delicate flower petals. Every head will be calibrated from direction, flow rate and pressure so that it achieves the maximum irrigation in the most efficient time. This type of system optimization does require a controller unit, something that is often quoted as an "add on" for the one-size-fits-all systems, that will allow you to set-it and forget-it. Once the program is put into the controller all you have to do is sit back and enjoy your lawn.
Our Gaithersburg sprinkler installation team does far more than residential and commercial installations, in fact, a majority of our business comes from preventative maintenance and minor repair work. Our sprinkler repair techs are some of the best trained and most experienced in the area. Call our Gaithersburg sprinkler repair techs to see how professional sprinkler service is supposed to work. We'll schedule you for a site evaluation and get you started on your way to a leaner, greener lawn today!